Aura Optical fiber broadband and TV solution?
An offer for you who are not yet connected to the fiber network!
Are you one of those who didn't get a hold of the fiber network from Aura? Or do you need a TV package solution? Don't worry! Now you have the opportunity once again to get connected to Aura fiber network and to get a TV package!
Aura provides you with high speed internet, possibly combined with a TV package. It's possible to order internet speed up to 1000/1000 Mbit/s.
No linkage and no fees!
Order by March 30th and get the first 2 months of your fiber network free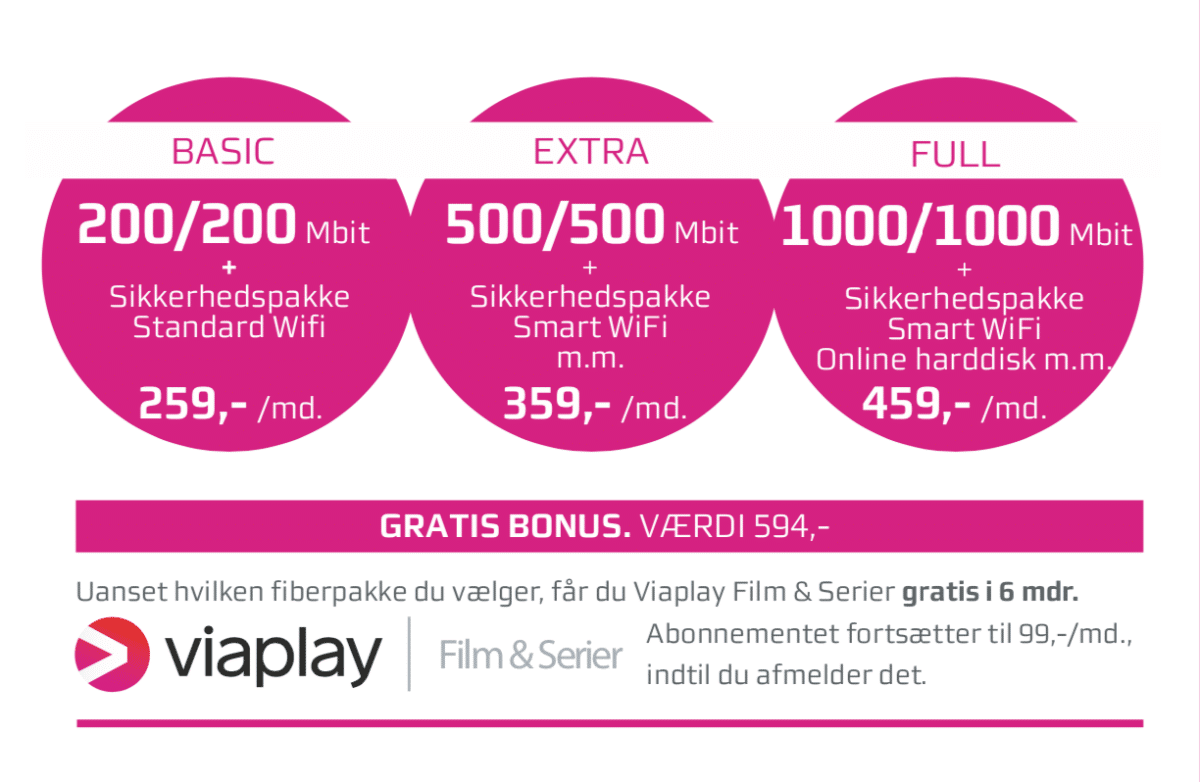 Order already today
Contact AURA directly to order and for further questions.
AURA Fiber customer service:
Phone: 87 92 55 77
Order fiber network:
www.aura.dk/bestil-forening