Jacob and Sara live in a 3-bedroom apartment in Hejredalsparken.
I moved in about 6 months ago, as we knew someone here who was looking for a new roomie. At the moment I live alone but Jacob will be moving in this summer. I had only been here a few times before, and I probably would have looked for an apartment closer to the city but then I got the chance to live here. After I moved in here, I've become quite happy about the area – we have this wild view over Brabrand lake and we watch some of the most amazing sunsets.
We are generally quite happy that the area is scenic. Brabrand lake is right next door, which is a great opportunity for beautiful, long walks that can create a break from the bustle of the city. We are actually doing really great here in Hejredalsparken and we enjoy living in an apartment with such an incredible view of Brabrand lake.City Vest is also nearby, and it actually has a lot of great stores which means that you won't necessarily miss the shopping trip to the center so much.
We think it's great that our apartment is this big and that it's actually possible for two people to get 84 square meters at a reasonable price – this is certainly not something you can take for granted in Aarhus. All in all, we think we get a lot more for the money here, and that's really a big plus. With a guestroom/office, a bedroom and a large living room we have plenty of room when friends and family come here. And then it's not a big deal doing the dishes when there's a dishwasher in the cozy little kitchen.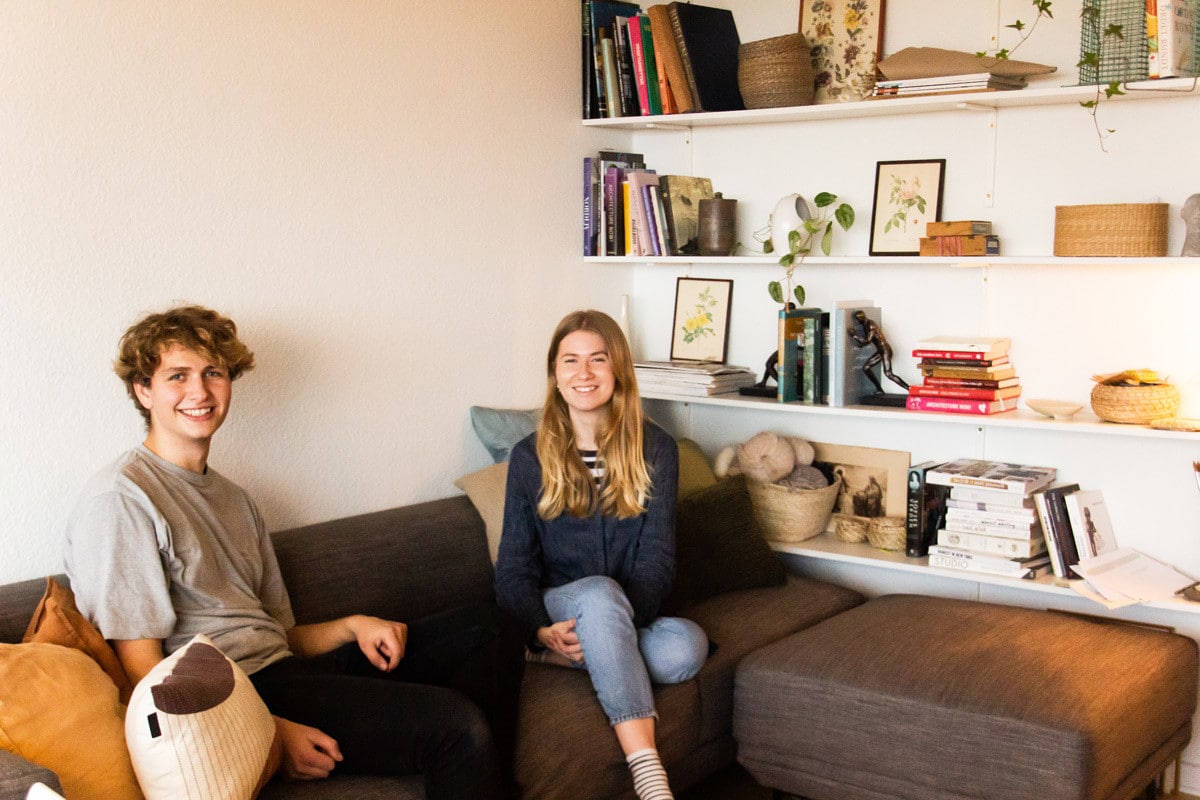 Jacob – Nursery assistant at a kindergarten (gab year)
Sara – Disability worker (gab year)