Susanne and Trine live in a 3-bedroom apartment in Hejredalsparken.
I found the apartment on Facebook 3 years ago when I needed a new place to live in Aarhus. I moved in with two other girls, and then about a year after one moved out so we asked Trine if she would like to move in with us. Now we're just the two of us and we enjoy our large living room.
we think it's really nice here and that it's a great area – we really enjoy our view very much and then it's nice that it is located a little outside the city. It's so calm here and it's close to the forest and nature. We have both meadow, hill, lake and forest – we actually have it all. City Vest isn't that fare away either, so you don't need to go into the city centre to go to the grocery store or to go shopping. But it's also great to be close to Aarhus, which is why we live here. Whether you take the bus or ride your bike it's easy to get to the city centre and then there's lots of life and opportunities with cafes and a nice river that runs through the city.
It is so nice having a big apartment without getting ruined. The apartment is actually perfect. We have a good living room, a nice balcony and two fine bedrooms. It's also nice that there's good parking opportunities when you have a car.
Even though it's nice to live a bit outside from the city centre you still live in the city when living here. There's still a lot of people and apartments. It's just a great place to live.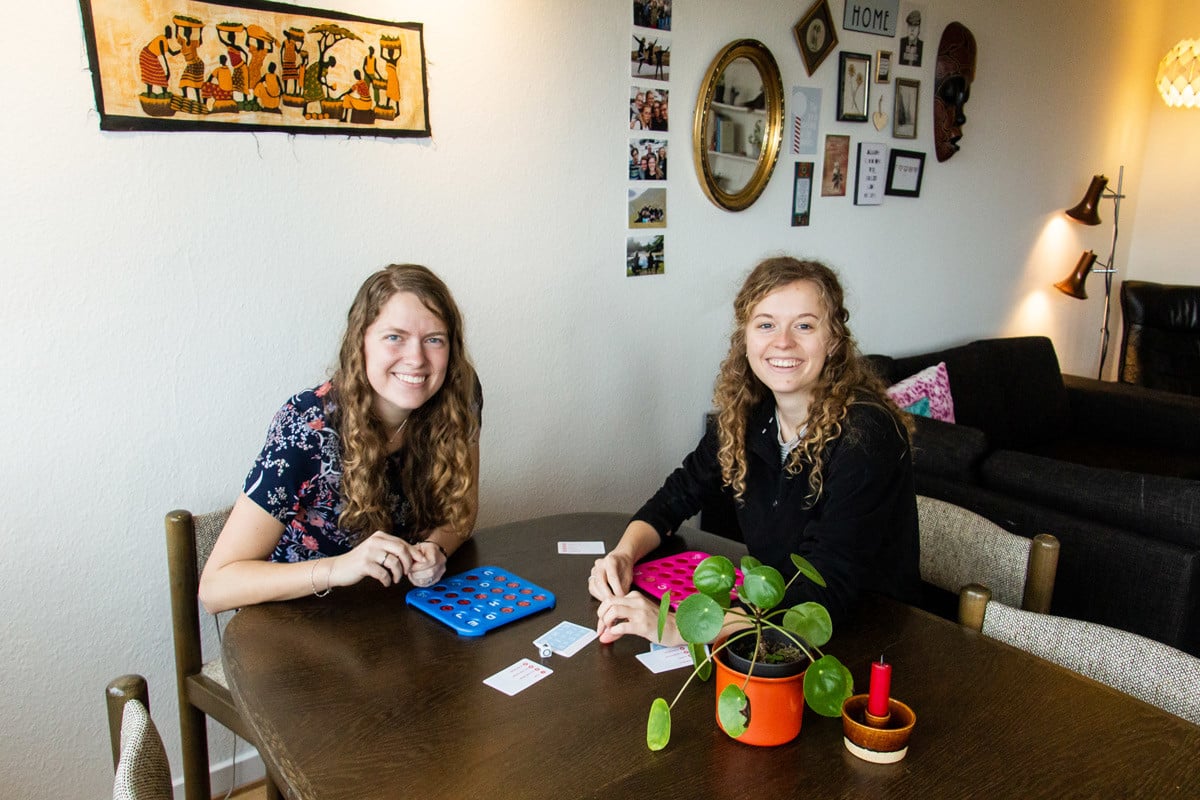 Susanne – Social worker
Trine – Nurse