I've actually lived here most of my live. I moved in with my parents when I was 13 years old in 1986. It feels like I've always lived here, and I reckon I need to be carried away from here.
It almost goes without saying, after all these years, that I'm happy to live here. It's a really great apartment I have, and I enjoy spending time in the area. It's really great being here. We're looking out for each other, we say hello to each other, and we help each other. When I go on vacation, I leave my key with my upstairs neighbor if there is a need to get into my apartment.
I feel happy and safe here and I have absolutely no problem biking home at night when I get off from work. I'd much rather ride my bike out here than into the city centre.
Then there is our lovely and large lawn, which I don't really use that much, but which is really nice to look at. In not that many days a really big event is taking place on our lawn. About 4-500 children and adults will show up with music corps and police escort when the daycare mothers of the area are gathering at a joint arrangement.
I've just visited some former residents of the area who have become my friends. Now they live outside Frederikshavn. It's really nice to visit them, but after a few days, I need to go back home, because I actually miss the diversity of the people you meet here in the area.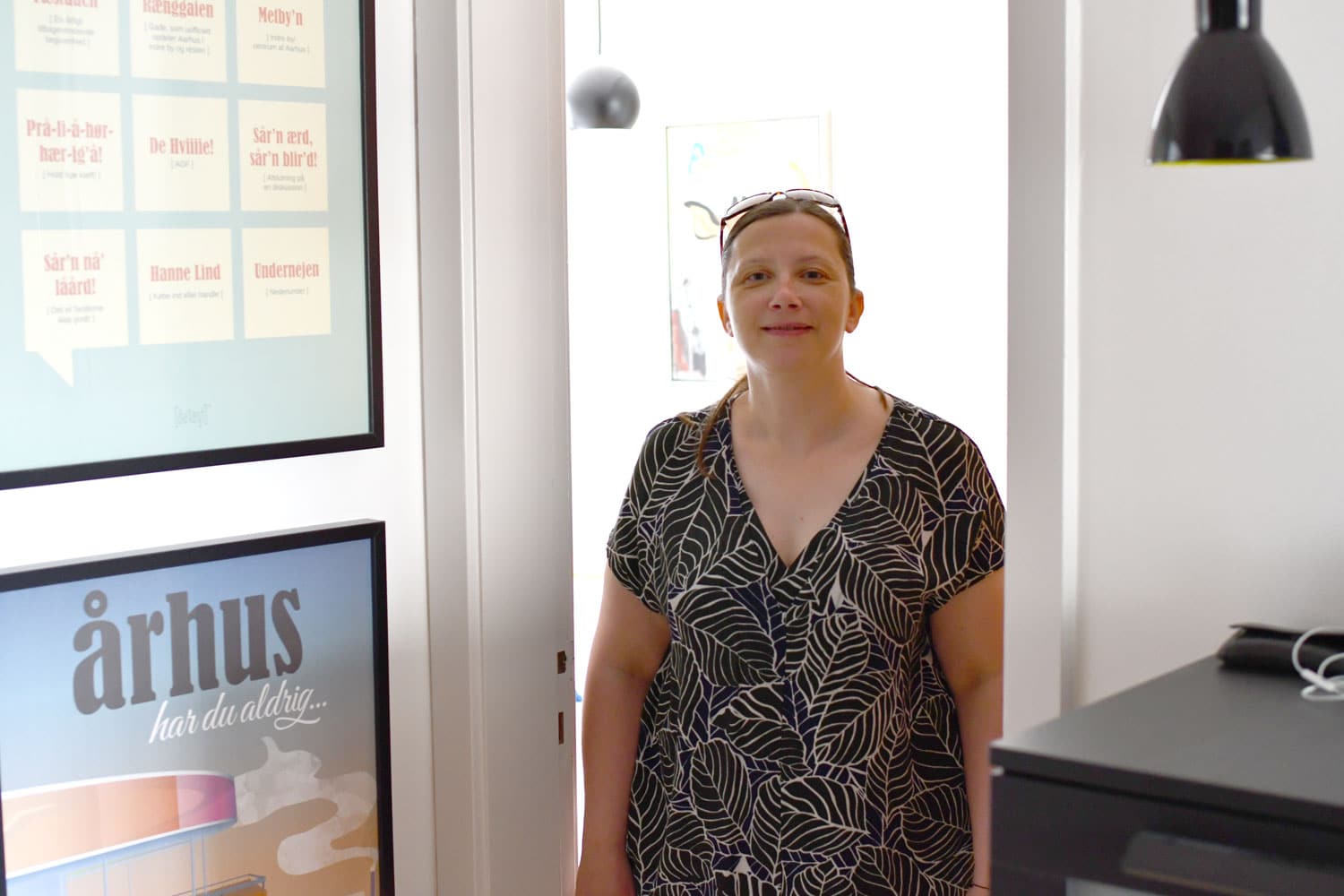 Charlotte – Works with home care and is a part of the tenant representation.