Daniel and Camilla with their 6 months' old daughter Edith
We actually think that we have everything we need here. We have a lovely big and bright well-arranged apartment where we get good value for money. We have the most beautiful view and we are able to enjoy the sun on the balcony all day, whenever it's there.
There are really good shopping opportunities close by, both for everyday shopping and for everything else.
We're also drawn a lot by the green areas. Both right here next to the property but also Brabrand lake, Brabrand path and Hasle Hills that is also great for riding a mountain bike – with its big hills and exiting tracks.
We generally think we live well in terms of location. University and the nursing school where we study are just 20-25 minutes away by bike. The same goes for Aarhus City Centre which is also Around 20 minutes by bike and otherwise the buses run every 10 minutes.
After becoming parents to Edith our eyes opened up for the swimming pool, which is just across the road. They have Aarhus's largest hot water pool, so it is very popular for families with children. Then there is Gellerup church where we've become really excited to join the baby hymn song.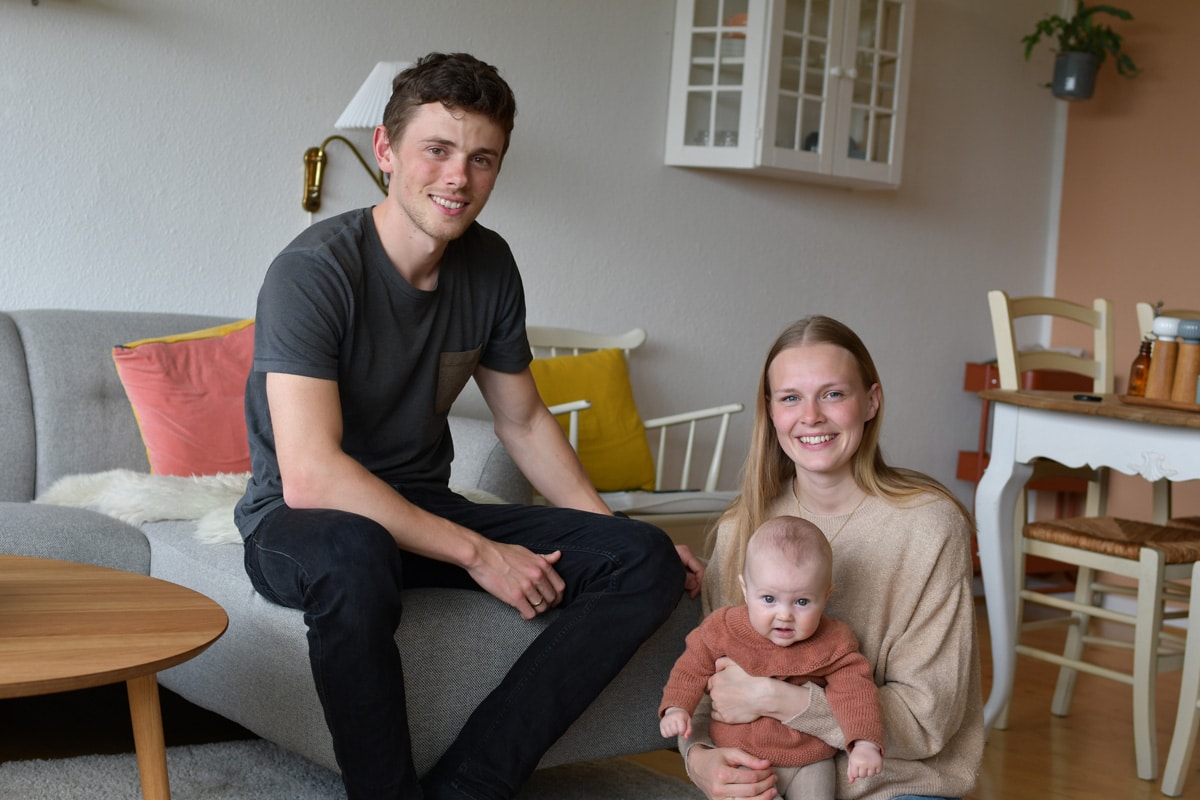 Daniel – Medical student at 7th semester
Camilla – Nurse student (on maternity leave)